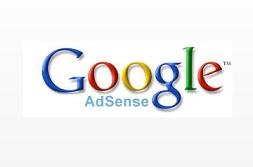 If you're a Google AdSense publisher, you've noticed that a few weeks ago the Terms and Conditions for this service have been updated.
Quite a few things changed, but one of the most important updates is that you are required now to have a privacy policy on each website of yours which uses Google AdSense.
From Inside AdSense blog:
We've also added some specific requirements that make it necessary for publishers to post and abide by a transparent privacy policy that users see. According to this policy, publishers must notify their users of the use of cookies and/or web beacons to collect data in the ad serving process. This change relates to advertisers' use of innovative products and features like Gadget Ads and other offerings in the future.
To make your life easier, I'm going to share a useful tip: you don't have to invent a policy yourself, cause it's already done. In fact, there's a WordPress plugin which creates a simple privacy policy you can then insert into any of your blog pages: Synclastic Privacy Policy Plugin.
Once you download the plugin, simply activate it and create a new WordPress page. Just insert this tag wherever you want your policy to appear:
<!– privacy-policy –>
That's it! Really simple. Great plugin.
I've just done this here on PerfectBlogger, so my privacy policy is found under https://www.perfectblogger.com/privacy page.
See also: